GROUP
ABOUT
WORLD MODE HOLDINGS
WORLD MODE HOLDINGS is the one and only solution group based in Japan
with the focused services for the fashion industry.
From human resources to education, store operations, marketing, consultation and many more...
The Group holds a spectrum of specialists with rich expertise in the fashion business.
Each Group company form specialist teams that are tailored to tackle each client's challenges
and to deliver maximum impact in performance.
This is why WORLD MODE HOLDINGS can offer comprehensive and practical solutions.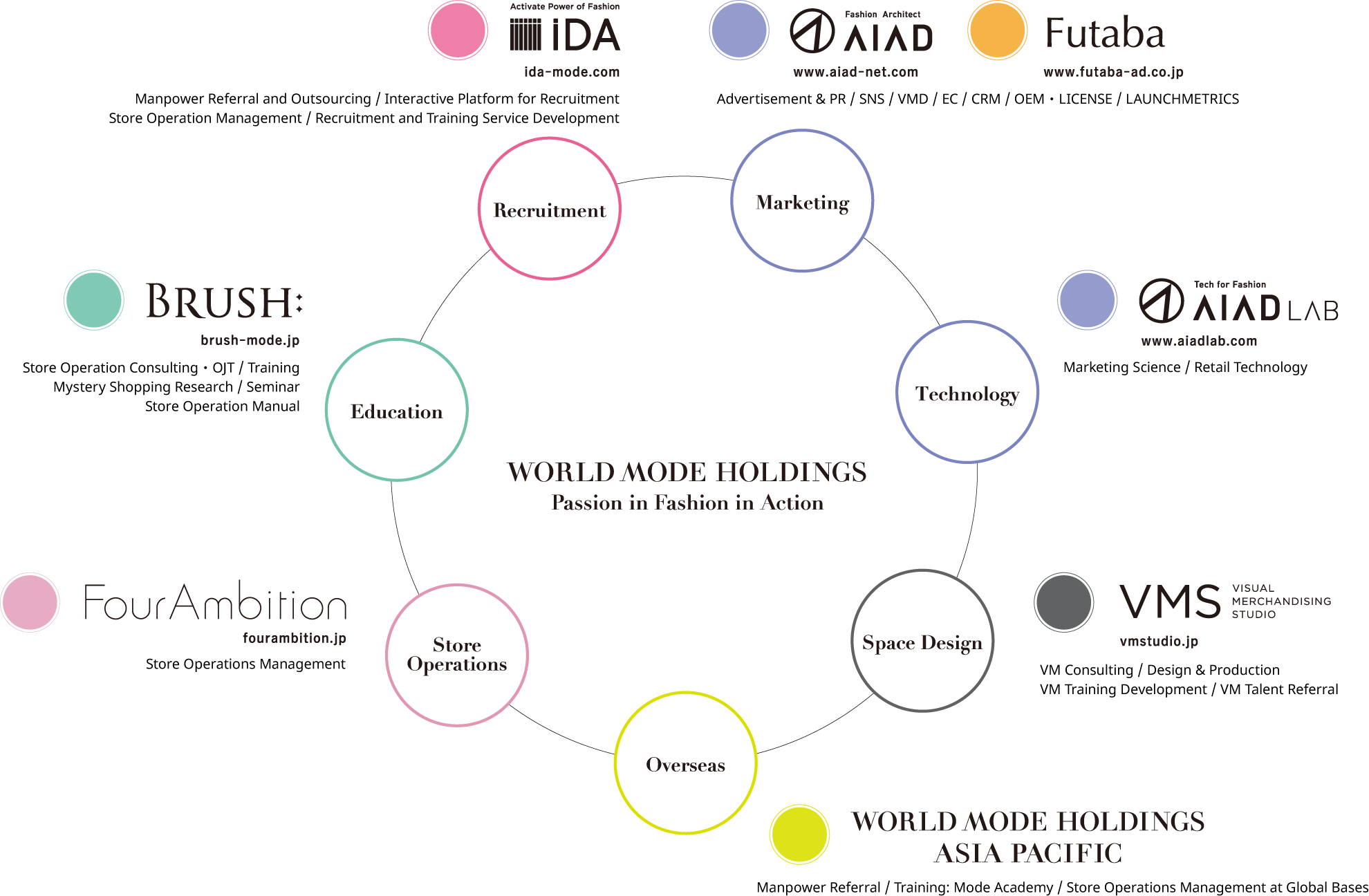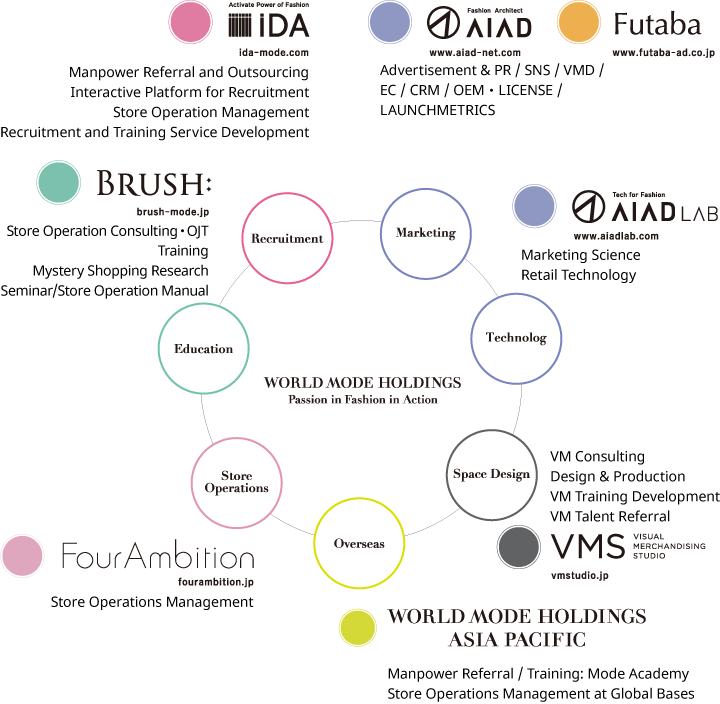 CLIENTS
Our retail clients' products range from luxury, apparel, cosmetics, sportswear, interior decorations and more.
Our clients operate in a variety of retail structures: holdings and licensed businesses, specialty store retailers, selec shopts, department stores and shopping centers.