Press release: To address the shortage of talent in the retail industry, iDA Singapore (iDA'SG)* has launched its Retail Ambassador Program. *Singapore branch of WORLD MODE HOLDINGS
iDA Singapore has launched the Retail Ambassador Program to address the human resource challenges that exist for companies and job seekers in the ASEAN retail industry starting July 2022. Our initial goal is to employ 1,000 people, and we will further expand the program while carefully listening to the voices of companies and job seekers.
Streamlining the hiring process for companies and stabilizing employment for job seekers at the same time
The rise of e-commerce due to the Corona disaster and the return of foreign workers to their home countries have accelerated the shortage of human resources in the retail industry in ASEAN. In addition, companies in the retail industry have always been looking for short-term workers in order to cope with high turnover rates and the lack of sufficient training and development of professional human resources. Job seekers, on the other hand, are exposed to an unstable employment environment, while at the same time enjoying good benefits. To address these human resource challenges, iDA'SG has launched the Retail Ambassador Program. Under this program, iDA'SG hires job candidates from the retail industry in bulk and trains them to become professional salespeople through iDA'SG's unique educational programs. Companies simply place an order with iDA'SG and receive the best available workforce without having to recruit on their own. In addition, if both parties wish, they can transfer their employees to the company, making recruitment less prone to mismatches.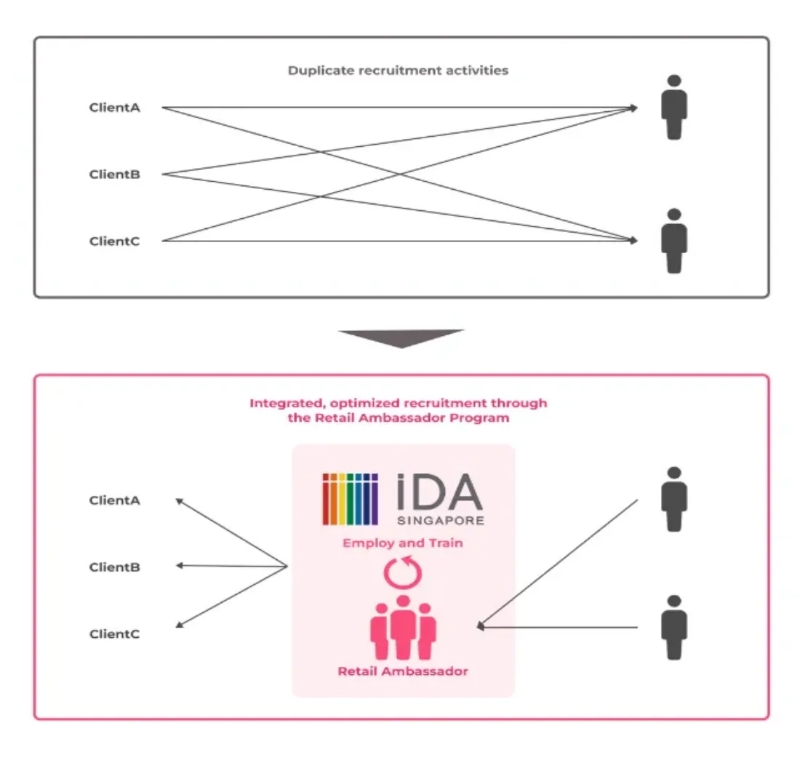 In Japan, iDA has more than 1,200 clients, including luxury brands, and 280,000 registered candidates over the past 20 years, and many clients and job seekers have already taken advantage of the Retail Ambassador Program.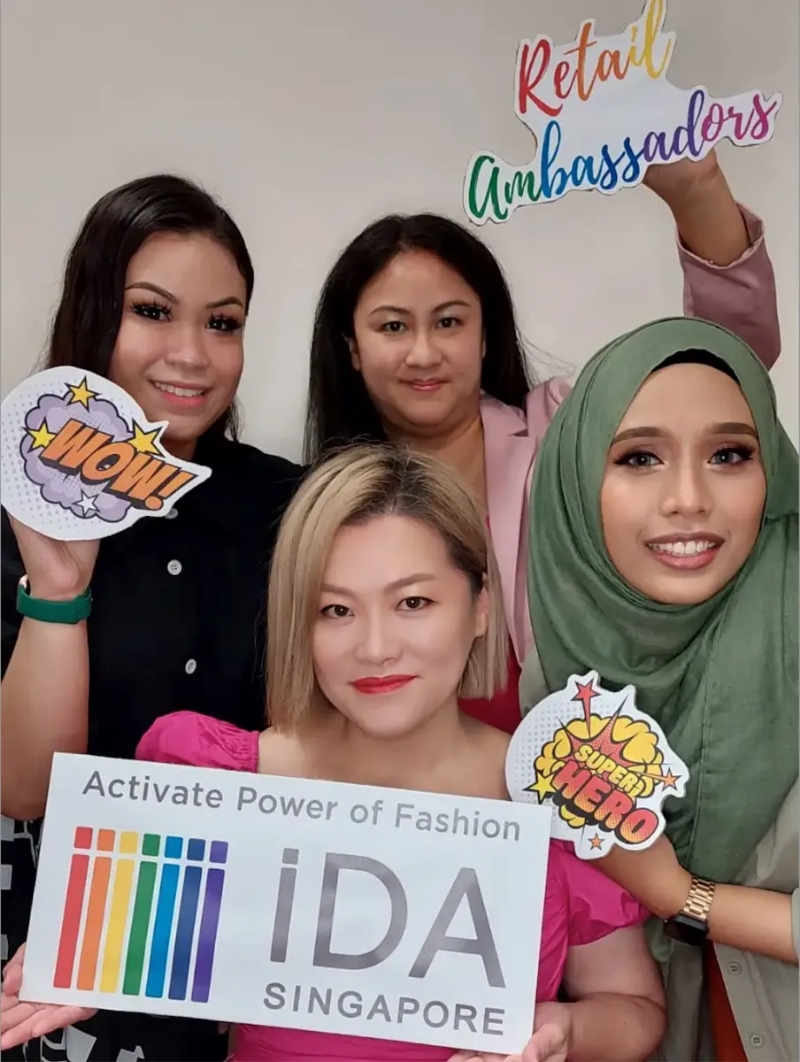 Developing Professional Retail Staff through iDA'SG's Unique Skills Development Program
iDA'SG promotes continuous learning and skill development, and has developed a variety of learning courses in beauty, personal development, and visual merchandising to keep pace with the changing retail industry landscape. These training programs develop professional retail staff. These training programs help to develop professional retail staff and send them to various companies as "retail ambassadors" to improve their customer service skills.