Press release: World Mode Holdings celebrates its 10th anniversary with a party
WORLD MODE HOLDINGS Co., Ltd. (hereinafter referred to as WMH; headquarters: Shibuya-ku, Tokyo; CEO: Shinsuke Kafuku) celebrated its 10th anniversary since its establishment and held a "10th Anniversary Party" on Wednesday, April 12, 2023, to express its gratitude to all those who have supported the company to this point. More than 200 people attended the party, including representatives from each company.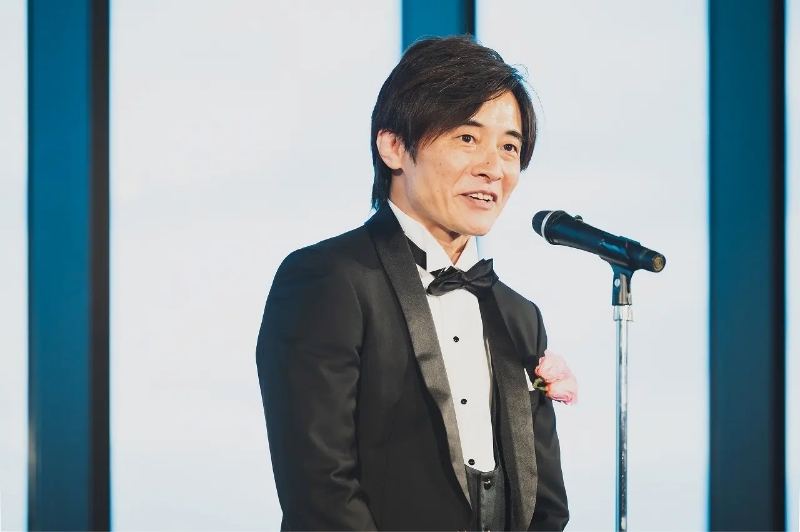 WORLD MODE HOLDINGS CEO Shinsuke Kafuku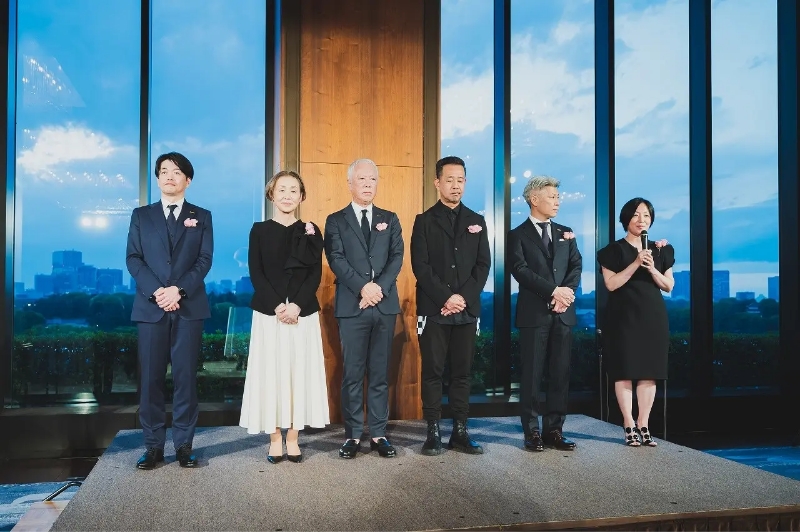 Representatives of WORLD MODE HOLDINGS Group companies
Gratitude for the 10th Anniversary and Future Prospects /
Shinsuke Kafuku, CEO, WORLD MODE HOLDINGS Co., Ltd.
WORLD MODE HOLDINGS is a group of people who love fashion and want to contribute to it.
Our human resources business connects people and companies, our education business improves the skills of those who support the industry, our store management business revitalizes stores from every aspect, and our marketing and technology business supports brand growth through strategy and cutting-edge technology. By combining the know-how of our group companies, we will contribute to the development of our clients' businesses to the best of our ability.
We are developing our business globally based on the experience we have cultivated in Japan. We would like to study abroad and give back to the Japanese fashion industry. We are currently operating in five countries overseas and intend to further expand our business with a focus on fast-growing Asian and ASEAN countries. Our founder decided on the name "World Mode" in the hope that we would become a company that develops its business worldwide, and we are finally getting closer to that goal. As our corporate slogan "Passion in Fashion in Action" suggests, we will continue to move forward with a passion for contributing to the fashion industry.
I am once again happy to be working with all of you. We have been through many crises, but with your help, we have been able to overcome them. I thank you from the bottom of my heart.
About WORLD MODE HOLDINGS Co.,Ltd.https://wmh.co.jp/
Specializing in the fashion and beauty industry, World Mode Holdings is comprised of six domestic operating companies: iDA (human resource services), BRUSH (education), AIAD (marketing), AIAD LAB (technology), Four Ambition (store operations), and VISUAL MERCHANDISING STUDIO (space design). WMH has overseas offices in five countries (Singapore, Australia, Taiwan, Vietnam, and Malaysia) and provides highly effective solutions to customer issues through synergy among its highly specialized companies.
Please click here to see the 10-year history of WORLD MODE HOLDINGS.
https://prtimes.jp/story/detail/ZrX2VAukQ2B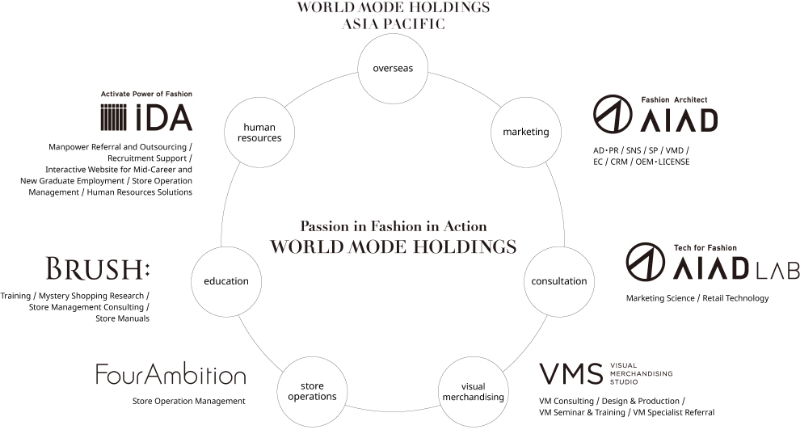 Guest of Honor / Mr. Masao Aruga, President, Hermes Japon K.K.
I believe that we have grown together in the past 10 years, through the turmoil of the Corona Disaster and the challenging market. Recently, I had a discussion with my counterpart in Paris that Japan is still a market that can be expanded, and that since diversity has not yet progressed, future growth is very promising if diversity is promoted. To achieve this, we need new ways of working, new values, the creation of a system that accepts diverse people, and the will to make society happy. This is WMH's area of expertise. I would like to cooperate in creating new diversity and values to create a wonderful Japan and the world.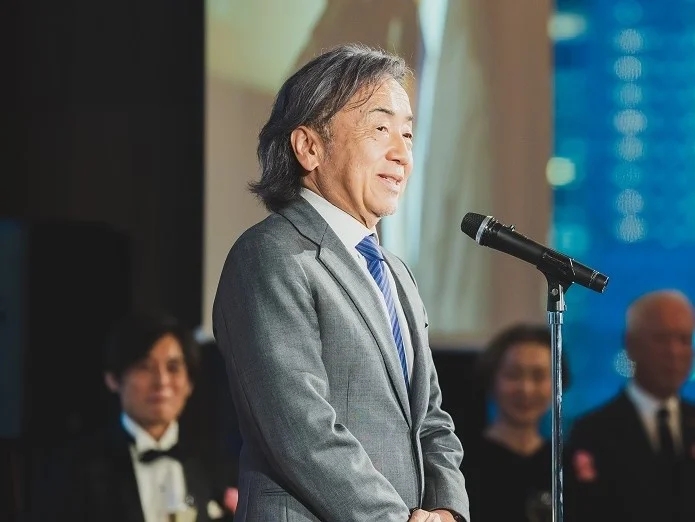 Mr. Aruga, Hermes Japon
Unveiling of WMH's new brand movie
On the occasion of the 10th anniversary, we created a brand movie to introduce WMH, which is unique in the world and specialized in fashion, more clearly and widely, and showed it for the first time at the 10th anniversary party. The movie features models and people active in the field of fashion, who gather together and cooperate with each other while asserting their different styles, and symbolizes WMH, a group of professionals with different areas of expertise who support the industry.
Please click here to view the movie.
WORLD MODE HOLDINGS Brand Movie  
https://www.dropbox.com/s/s3rnp01r2ar3gjj/05brandlong-JP.mp4?dl=0
WORLD MODE HOLDINGS Brand Movie (Introducing the details of our business)  
https://www.dropbox.com/s/oge84ktr7438uxv/07_sales-JP.mp4?dl=0

Numerous entertainments decorated the venue
A variety of entertainment was provided to maximize the enjoyment of the party for the more than 200 guests, including representatives from each company. Shuya Okino DJed and Ovall played live music for the one-day-only event, along with the scenery spreading out through the windows. The menu was a mix of Tokyo Kaikan's traditions and restaurant eatrip's modern tastes, and the greenery was arranged. In addition, illustrator Adrian Hogan presented impromptu portraits. During the photo call, many of the WMH supporters enjoyed taking commemorative photos.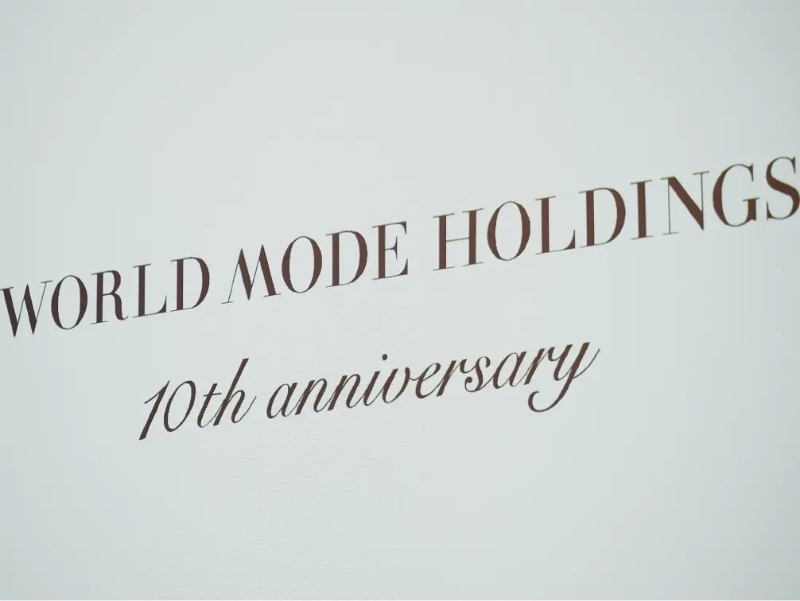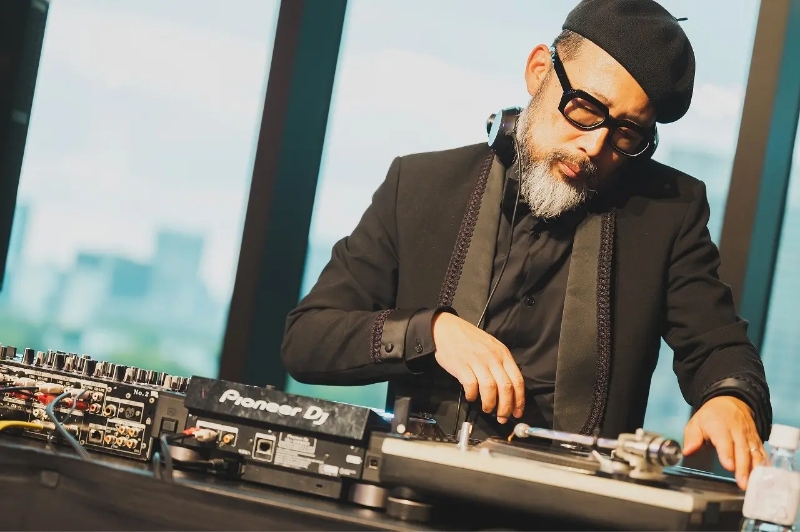 DJ by Shuya Okino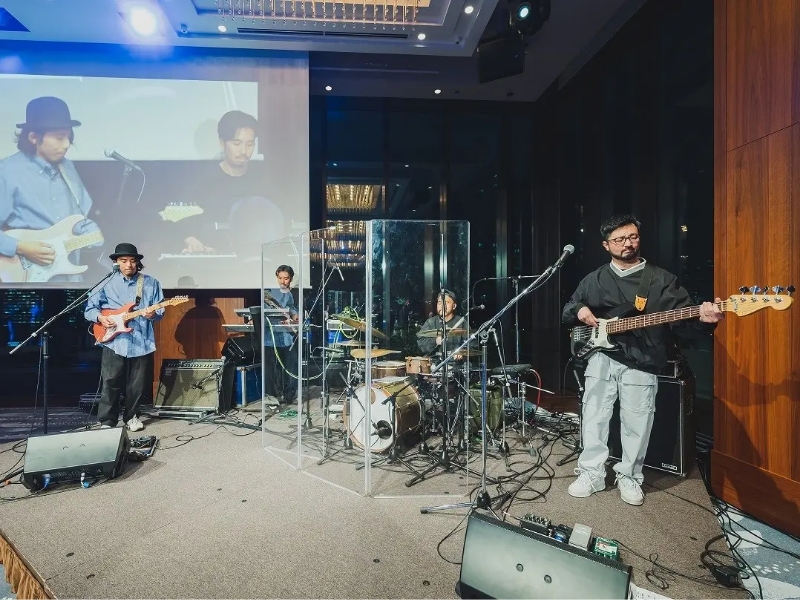 Live music by Ovall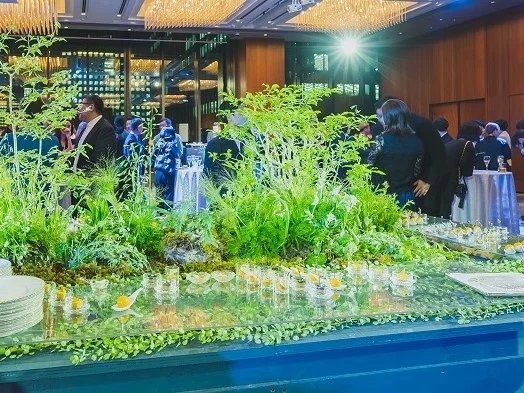 Beautiful food presentation by estaurant eatrip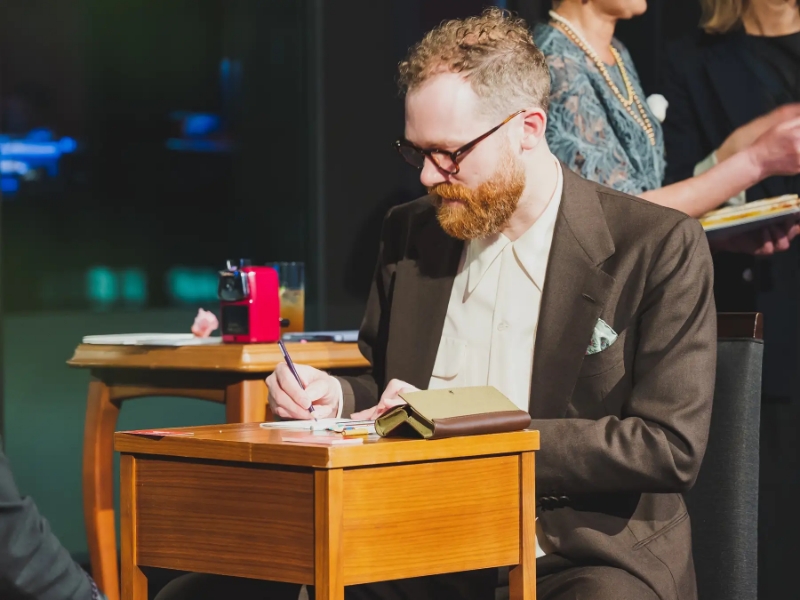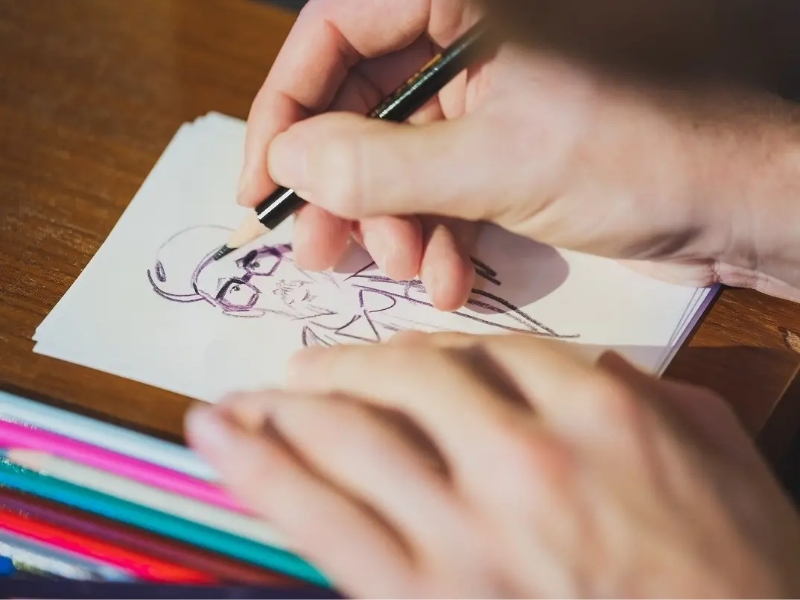 Portrait by Illustrator Adrian Hogan
【Photographed at the photocall】 (Name of company or name in alphabetical order)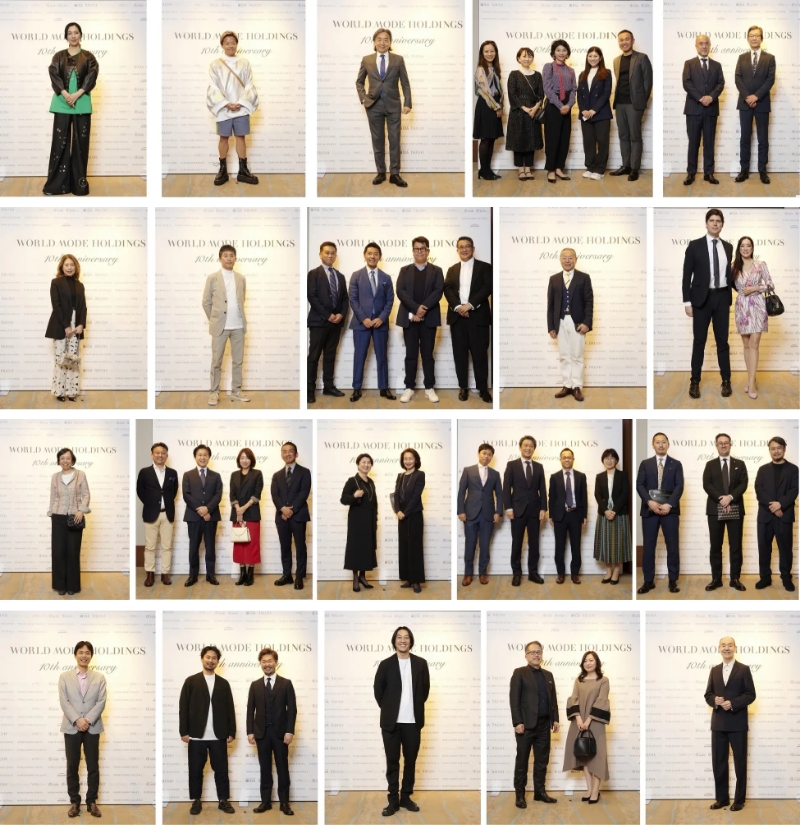 From the photo on the left:
(1st row)
Ms. Chizuru Mukai (INFAS Publications Inc.,WWDJAPAN) / Mr. Kaname Murakami (INFAS Publications Inc.,WWDJAPAN) / Mr. Masao Aruga (Hermes Japon co., ltd.) / Ms. Nao Wakamatsu (LVMH Cosmetics LSC K.K.), Ms. Kaori Noda(Parfums Christian Dior Japon K.K.), Ms. Akiko Shirasawa(LVMH Cosmetics LCS K.K.), Ms. Sachiko Kondo( Guerlain K.K.), Mr. Atsushi Yadera (LVMH LCS Cosmetics K.K.) / Mr. Tsukasa Kobayashi, Mr.Seiichi Inomata(Galerie de Pop Co.Ltd.)
(2nd row)
Ms. Chihiro Oda (Kering Japan) / Mr. Tatsuhiko Seki (FRaU, Kodansha Ltd) / Mr. Shingo Tsuda, Mr. Nobuyuki Nanamiya, Mr. Taisuke Sawai, Mr. Fumio Kikutani(Coronet Corporation) / Mr. Hisao Sakai( Conduttore Co.,Ltd.) / Mr. Abraham Franco(Shiseido Co.,Ltd.), Ms. Aya Yasuda (Fairy Drops)
(3rd row)
Ms. Megumi Tanaka(Shueisha Inc.)/Ms. Tatsuro Kishi(Sekai Bunka Publishing Inc.), Mr. Hitoshi Sato(Kobunsha publishing Co.,Ltd.), Ms. Miyoko Ohashi(Kobunsha Publishing Co., Ltd.), Mr. Daisuke Chikuma(Begin)/Ms. Miho Fukushima,Ms.Chika Tachibana (Tanaka Kikinzoku Jewelry K.K.) /Mr.Tomohiko Kawano, Mr. Hirofumi Kigoshi, Mr. Hiroyuki Katayama, Ms. Akiko Koyama(Dunlop Sports Marketing Co.,Ltd.) / Mr. Yuji Matsuo, Mr.Kazuki Toyoda, Mr. Yuya Horiguchi (Toyoda Trading Co.,Ltd.)
(4th row)
Mr. Toshihiro Shimizu (Fuji Television Network Inc.) / Mr. Takayuki Takahashi, Mr. Ayumi Tokii (Pomalo Inc.), / Mr. Hiroyuki Shimizu(RESTIR Inc.) / Mr. Hideki Sato, Ms. Yukari Suwa (Linkties Co.,Ltd.) / Mr. Robert Campbell