WORLD MODE HOLDINGS ASIA PACIFIC /VIETNAM: Introduction for Vietam market now and our service in Vietnam
Our group (WORLD MODE HOLDINGSs Co., Ltd. hereinafter referred to as WMH) is strengthening its support system for Japanese fashion and beauty companies in the Asia-Pacific region to expand their business overseas. in 2019, we welcomed People Link Joint Stock Company (hereinafter referred to as People Link), a top 5 human resource company in Vietnam, to our group to provide commercial facilities to provide sales staffing, training, and management services.
In this column, we would like to introduce some of the current Vietnamese market and our services.
About the Vietnamese market
According to the General Statistics Office (GSO) of Vietnam, the gross domestic product (GDP) growth rate (estimated value) in 2021 was +2.58% year-on-year, slowing down from +2.91% in the previous year (the lowest value since 2011), but maintaining positive growth.
National vaccination coverage exceeded 60% as of December 2021, and people are allowed to eat in restaurants and enter commercial establishments upon presentation of a vaccine passport. The city has come back to life, and families and couples can be seen enjoying eating out and shopping.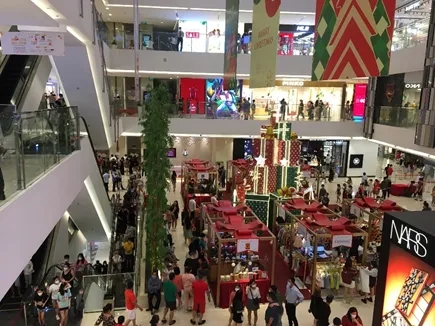 Demand for Fashion Expected from Expanding Wealthy and Middle Class
According to "The Wealth Report" by Knight Frank, a leading British real estate services firm, Vietnam's ultra-high-net-worth population is expected to increase by +64% over the five-year period 2019-2024, the third highest growth rate in the world. The middle class accounts for about half of the population, with the upper middle class in particular driving the growth. Preferences for everyday consumer goods and cosmetics have shifted from price to quality and reliability.
In the fashion apparel market, Zara, Mango, Topshop, H&M, Gap, and Uniqlo have already entered the market and are popular among young people with a high sensitivity to fashion and trends.
People Link, a company that supports the business expansion of foreign companies
Compared to developed countries, Vietnam's systems and regulations are not well established, and are subject to change depending on the situation, making it difficult for foreign companies to enter the market on their own.
People Link, a subsidiary of the WMH Group, dispatches and trains highly skilled sales staff throughout Vietnam to enable major foreign companies such as Unilever, Nestle, Coca-Cola, and L'Oreal to focus on marketing activities, etc. It also provides administrative support in labor affairs such as payroll calculation and social insurance, sales inventory control and competitive research, People Link also manages almost all store operations on behalf of its clients, including the dispatch and training of highly skilled salespeople throughout Vietnam, payroll, social insurance, and other labor-related administrative support, sales inventory management, and competitive research.
People Link's high quality and detailed services of global standards have been highly evaluated for many years by foreign companies, which are the top leaders in the Vietnamese retail market.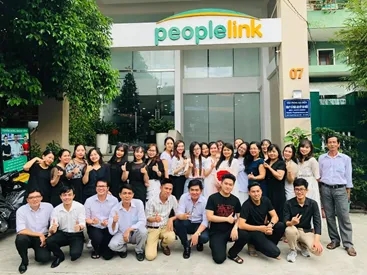 Expansion of WMH's Business in Vietnam
Based on People Link's existing business and successful experience in Japan, WMH is expanding its services in Vietnam in the retail domain, including fashion, cosmetics, and daily consumer goods, by matching major local agencies, and developing and operating directly managed stores on behalf of these agencies.
We also provide strong support for your company's successful entry into the Vietnamese market by utilizing our extensive network of contacts with major commercial facilities, developers, conglomerate groups, and industry influencers.
We also have experienced Japanese staff on hand, so please feel free to contact us for more information.