【Event Report】WORLD MODE HOLDINGS ASIA PACIFIC strongly supports the growth of the fashion, beauty, and lifestyle brands industry in Southeast Asia.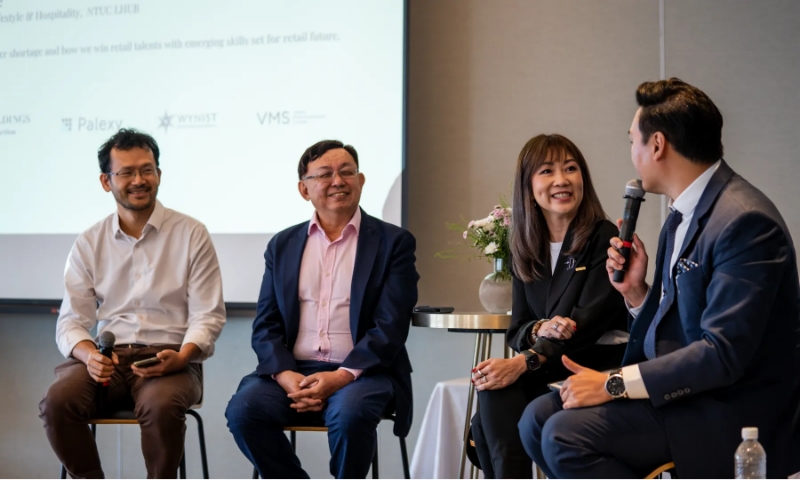 World Mode Holdings (WMH), a group company providing various solutions for the fashion and beauty industry, established World Mode Holdings Asia Pacific (APAC) in 2018 to expand its business globally with the knowledge and skills developed in Japan. In April, APAC was established in Singapore as a regional headquarters to strengthen the organization for further business expansion on its 5th anniversary. APAC will function as a hub to oversee five overseas countries (Singapore, Australia, Taiwan, Vietnam, and Malaysia).
On this memorable occasion, Retail Innospace Return was held to provide tips on business solutions for future industry trends.
As the world emerges from the challenges posed by the COVID-19 pandemic, the retail industry is undergoing a transformative phase. Particularly, the luxury industry in Southeast Asia (SEA) has shown a resilient recovery, surpassing its pre-pandemic state. With an increase in affluent consumers and their purchasing power, SEA has become an attractive destination for numerous retail brands.
This article highlights the event's overview and delves into key points, presenting an exciting outlook for the retail industry in the post-pandemic world.
1. World Mode Holdings Asia Pacific 5th Anniversary Event "Retail Innospace Returns!
On May 23, 2023, the third Retail Innospace Returns was held in Singapore to commemorate the 5th anniversary of World Mode Holdings Asia Pacific (APAC). Over 100 people from various countries attended the event, and we would like to express our gratitude to all those who attended and discussed the future of the industry with many of them.
The event featured four distinguished guest speakers who not only shared their visions of the future envisioned by World Mode Holdings Group, but also highlighted innovative solutions being utilized within the fashion and luxury industry.
2. World Mode Holdings Group's Vision for the Future (CEO: Shinsuke Kafuku)

Mr. Shinsuke Kafuku, President of World Mode Holdings (WMH), opened the event by expressing his sincere gratitude to the clients for their trust and support, without which WMH could not have grown so far. He also emphasized WMH's unchanged stance since its establishment, "to provide joy to the world through fashion.
He explained that WMH offers a wide variety of solutions, including recruiting, education, and store optimization, with a focus on marketing and the use of technology. Emphasizing WMH's adaptability and growth mindset, he remarked on WMH's strong commitment to serving the global fashion and beauty industry.
The WMH Group is committed to providing its customers with the "best experience" while continuing to adapt to a changing market.
3. World Mode Holdings Asia Pacific's Services to Support the Industry (Global Division Director: Sho Fujiwara)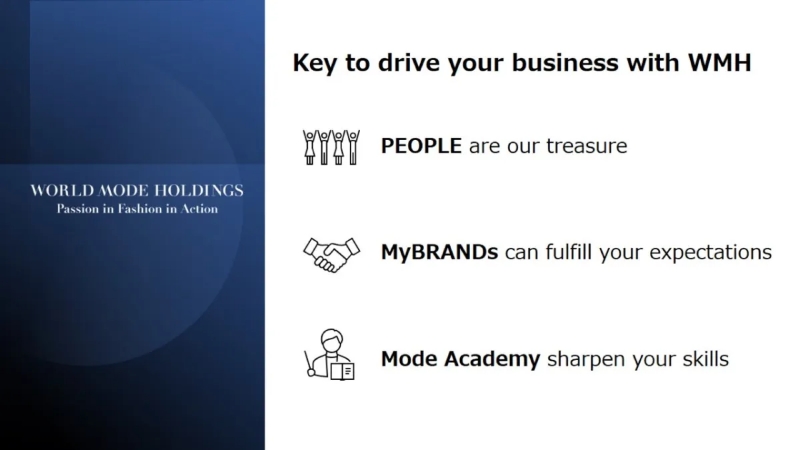 Ms. Fujiwara, Director of the Global Division at World Mode Holdings (WMH), introduced specific services provided by World Mode Holdings Asia Pacific (APAC) and expressed her enthusiasm for future overseas business, stating, "We will provide one-stop solutions that support clients from 360-degree angles and develop businesses that not only solve immediate problems but also look ahead to the future."
<The three main services offered by ASAC>
1.Specializing in the placement and dispatch of talented personnel
The key to growth in the retail industry, particularly in the fashion, beauty, and lifestyle sectors, is to secure excellent human resources. Based on our track record of recruiting many excellent retail human resources at our overseas offices, we provide high-quality human resources and services to our clients.
2.Operation of MyBRANDs (Job Portal)
MyBRANDS, a job portal specializing in fashion, beauty, and lifestyle, is currently available in Singapore and Malaysia, and is scheduled to be launched in Vietnam in the future. Experienced consultants who understand the diverse needs of both parties provide detailed follow-up and high-quality services by matching client companies with the most suitable registrants (job seekers). In addition, WMH has launched a project to provide cross-border matching through collaboration between WMH staff in each location and WMH staff in Japan.
3.Mode Academy
Mode Academy provides high quality training programs that address client issues such as industry, channel, and target clientele, while utilizing e-Learning. In addition, Mode Academy offers a wide variety of programs that allow job seekers to acquire the skills and knowledge necessary for the positions they are seeking. These training programs can be customized to meet each company's specific challenges.
4. Innovative Technology to Support Retail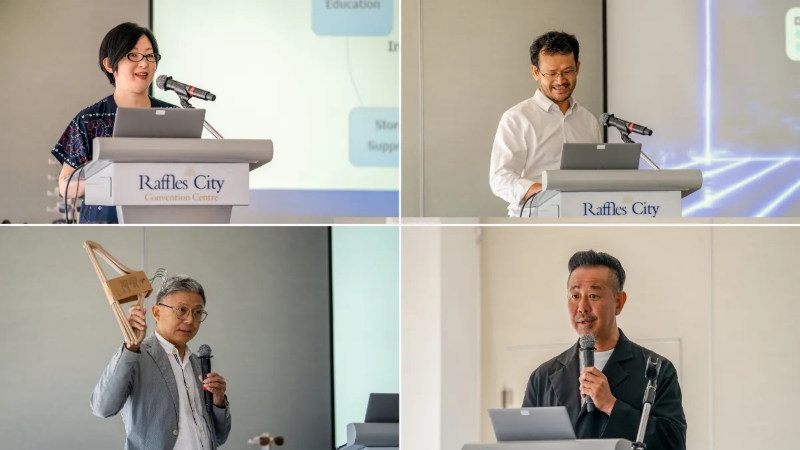 Mr. Tony Do Palexy Pte. Ltd. (Founder)
Mr. Tony, founder of Palexy, a retail technology solutions provider, shared a story about the buying "experience" during the event. Reflecting on his own experiences of shopping blunders, he emphasized that negative encounters are more likely to lead to longer-lasting impression with customers than positive ones.
In particular, he emphasized the importance of differentiating positive experiences and the need to turn shopping into a memorable experience. Palexy's presentation included a step-by-step solution to examine operations to understand potential challenges, find the root causes that directly impact the customer experience, and make improvements and updates.
Mr. Anthony Ang Wynist Retail Solutions Pte. Ltd (Chief Operating Officer)
Mr. Anthony, COO of Wynist, explained that sustainability in the digital age is a phase that will grow, and introduced the pressing issue of recycling in the retail industry with specific examples.
Highlighting the tremendous market size of the global retail industry, which is projected to reach 1.53 trillion by 2050, Anthony described the production processes that contribute to retail waste and its negative environmental impact. The company highlighted the need for brands to take responsibility for their waste and how they are leading the way in promoting the circular economy by sharing and localizing this technology through partnerships.
Visual Merchandising Studio President & Representative Director/ World Mode Holdings (Senior Executive Director):Kenichiro Hotta
Mr. Hotta, who provides visual merchandising (VM) solutions to a variety of top fashion and lifestyle brands, provided valuable insight into the role of innovative merchandising techniques. He explained the importance of visually appealing displays that enhance the shopping experience.
He introduced new VM communications that incorporate digital strategies through recent examples such as a DP that added a new storyline incorporating SDG initiatives and digital technology, and the word "Physital" in the DP theme of a fashion building. The presentation introduced new VM communications that incorporate digital strategies.
5. World Mode Holdings Asia Pacific supports market growth in Southeast Asia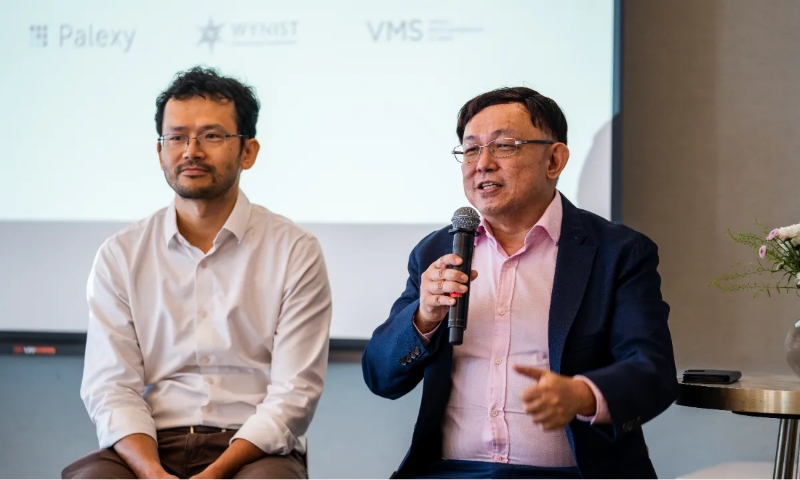 Following the presentations by the guest speakers, a panel discussion was held with David Lee, Director of NTUC LearningHUB. The panelists shared their views on the shortage of retail talent and how to attract retail talent with new skill sets for the future of retailing.
NTUC LearningHUB: NTUC LearningHub is one of the social enterprises under the National Trade Union Congress.
One of the WMH Group's major initiatives is to improve society through the interaction and connection of people.
At the event, attendees were eager to discuss the future of the industry with our distinguished guest speakers, as well as innovative solutions for the fashion and luxury industry. It was an exciting time for us to celebrate World Mode Holdings Asia Pacific's 5th anniversary and to discuss our vision for the future and the development of the industry with all the participants. Thank you to all our guests and all those who came to the event.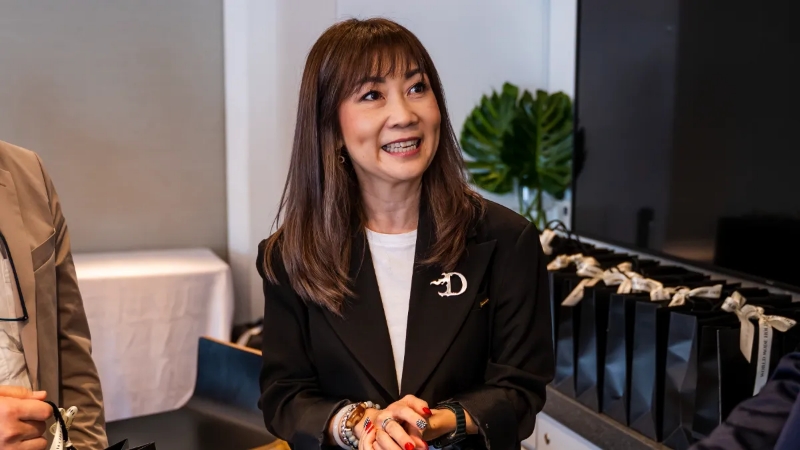 Angeline YAP, Director, World Mode Holdings Asia Pacific
A veteran in the fashion and beauty industry, Angeline brings extensive experience in curating effective learning design and strategic planning to meet multicultural and diverse market needs. Her illustrious career saw her taking on various roles at Lancôme at L'Oréal Singapore, Parfums Christian Dior under LVMH Group, SK-II at Procter & Gamble, Clarins Skin Spa, and Sephora Asia at LVMH Group. She is committed to talent development, and knowledge and skills certification.
Retail Innospace
https://idasgmarketing.wixsite.com/retail-innospace
World Mode Holdings Asia Pacific offers an opportunity to learn about Retail Creativity, Innovative Technology, and Sustainability in the Digital Age.
About World Mode Holdings Group
https://worldmode.com/en/
Established in 2012, World Mode Holdings Inc. (WMH) is a one-stop consultancy for retailers in the fashion and luxury brand industry. There are six business pillars under WMH Group's wide-ranging consultancy expertise, namely iDA, BRUSH, Four Ambition, AIAD, AIAD LAB, and Visual Merchandising Studio. Each specializes in different service streams, including recruitment, training, store operations, digital marketing, e-commerce, CRM, retail technology and visual merchandising.
WMH Group is proud of their track record of effectively supporting businesses through customized solutions for an impressive list of clients.
WMH Group is the evolved form of the founding company iDA, a human resource company serving the fashion and beauty industry that was established in 1999 by Keisuke Kafuku, father of now-CEO and President Shinsuke Kafuku who took over in 2008. The younger Kafuku founded WMH Group because of its expansion from human resources alone to many more verticals.
About World Mode Holdings Asia Pacific
https://worldmode.com/en/global-network/
World Mode Holdings Asia Pacific (WMH APAC) mirrors WMH Group's capabilities, and manages the Group's overseas bases: Singapore, WM Australia, WM Malaysia, WM Vietnam, and People Link Joint Stock Company.
Contact
Mail: info-global@wmh.co.jp
URL: https://worldmode.com/en/